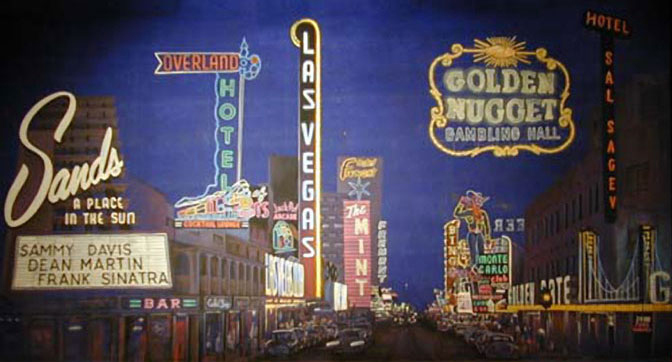 What's New
10 things I know are true but cannot prove2
A Sad Commentary (RE: COVID-19 Virus)
Guest Writers
Microbiologist Robert Todd on the Corona Virus
Past Articles
10 things I know are true but cannot prove
5 Things I know are true but can't prove
5 More Things I know are true but can't prove
A Separate IRS Code Section501(C)(3)Entity
Casino Chip and Gaming Token Collectors Club Name Change
10 Ideas that might improve our club and convention
10 statements I know that are true but I can't prove!
10 statements I know that are true but I can't prove II
10 statements I know that are true but I can't prove III
10 statements I know that are true but I can't prove IV
10 statements I know are true but can't prove! V
The California Hotel & Casino & the Redwood Bar & Grill
Review of The Chip Rack – 11th Edition
The Entertainment Capital of the World
It truly is a small world!

The Hat & Cane 50 Cent Fremont

50 Centers

A Jerry's Nugget $5 Chip

Auctions

Cal's

Collecting $2.50 Chips

Cotton Club

Jolly Trolley
New Chip Finds

No Cash Value

Observation #1 Chip Rack 10th Edition

Observation #2 - The Building Fund

Observation #3 Poker & Federal Taxes

Our Bar

Paintbrush
Reference Books Review of The Official U.S. Casino Chip Price Guide

Setting the Record Straight - Part I Background
Setting the Record Straight - Part II The Castaways
10 statements I know that are true but I can't prove! III

The following article was posted by Jim on The Chip Board on June 11th, 2011


1) I miss Foxy's Firehouse Casino. It was located right across the street from the Sahara. I didn't care for the drinks that were served since they were always served in a plastic cup. That aside, Foxy's always got the "overflow" traffic from the Sahara as well as the Jolly Trolly. In the old days Foxy's was the only place to purchase a genuine pastrami sandwich on rye. One could sit at the counter and eat a pastrami sandwich that was huge. If you got "hot" at the crap table they would close it on you. Prerogative of the management so I was told!

2) The old MGM pre fire (and before VCRs) had the neatest little theatre located downstairs where you could watch old time movies on the big screen. There were ten or so little two seat sofas with drink holders and ashtrays as well as cocktail service. I remember watching many MGM movies. One could also have their picture taken with a live lion in a cage located near the theatre entrance. The little theatre had a lot of class. Something currently missing from today's casinos.

3) The restaurants located in the Dunes were outstanding. The Sultan's Table and the Dome of the Sea. The Sultan's Table had Arturo Romero and His Magic Violins. They would play while one dined on excellent cuisine. The Dome of the Sea had Kippy Lou on her harp. Many do not know that Kippy Lou was a former Miss America. I miss those restaurants. Maybe I just miss the "class".

4) If you have not tried Michaels gourmet restaurant inside South Point you do not know what you are missing. I tell you with the most sincerity it is the finest restaurant in Las Vegas. Believe me when I tell you that I have been in most of them and Michaels is the winner. Yes it is expensive...but I promise you, you will never forget this dining experience. Order the Chateaubriand steak, I do not believe it is in the menu but I know it is the specialty of the house. It is served for two. For those who do not know, it is the center of the beef tenderloin. My wife and I always order this delectable item. You will not be sorry for going and ordering this item.

5) Doug Saito's chip auctions are the best. I don't know how he does it but he always seems to get top dollar for the listed auction items. Perhaps it is what my friend Alex Cilento stated..."It must be Doug dust". Doug's auction is on Monday, June 20, 2011. If you are in town don't miss it. Doug holds the auction in the Gold Coast Hotel & Casino convention center meeting room A.

6) I'm often asked what I miss about Chicago and the surrounding area. That's easy...the food, certainly not the weather. I have dreams about chicken noodle soup, roast pork dumplings and sauerkraut and apple strudel for desert. I have not had the pleasure of eating such fine food since 1985. Maybe when I go back for my high school reunion I'll gorge myself.

7) Many do not know how the circle line on most poker tables came about. It started in the poker room at the Holiday on the strip. A few "smart guys" would act like they were going to make a bet with chips in their hand and move towards the pot in the center of the table. They would look for reactions from the other players. After all other player information is extremely important. To put an end to this type of moves management put the line on the table with the following rule. If your hand goes across that line with chips in it you have a bet. If you argue or protest you will be asked to leave. The line stopped many a wise guy from trying to take advantage of the other players.

8) I have several "chip dealers" as clients. I usually get the same question from them concerning selling chips on eBay. My answer to them and to all who care to read this is this...Yes, the government can get all sale information by individual via summons issued to eBay for that individual. If as a business person you fail to report your sales from eBay you get what you deserve. At that point you may entertain obtaining my services.

9) The H.N.O appearing on Sands casino chips DOES NOT stand for Hughes Nevada Operations. Sorry friend, those chips were issued by the Sands Hotel & Casino for use by junkets and issued for a specific junketeer out of Chicago who brought players to the Sands. They were handed out on the airplane as it headed to Las Vegas. They could not be cashed out at the cage but had to be played in order to convert to regular Sands house chips. If you were smart you and your friend would play craps. He taking the do and you playing the don't. After a period of time you could "wash" the junket chips and cash out the regular house chips at the cage and have a nice free three day, two night trip to Vegas.

10) Whatever happened to that beautiful roast baron of beef that was served at casino buffets? It was huge. It had a bone the size of the length of my arm that was attached to the meat. Today the casino buffets only serve "casino roasts". It looks like a small roast you would purchase in a grocery store. Boy, what I wouldn't give to have a slice of beef from that monstrosity tower of meat. Who knows maybe someday it will make a comeback.